Since its creation as a 501c3 nonprofit learning organization in 2003, Awakening Life has existed in response to the innate desire that individuals, organizations and communities have to evolve and grow.
Our purpose as an organization is to provide a home where great works that develop deeper compassion, wisdom and action can – and will – make their way into our world.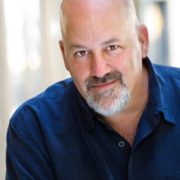 Dan McKee founded the Awakening Life Learning non-profit in 2003, based on the desire that this mindful and mission-based organization be a home for practical and useful works to support individuals and organizations. In addition to leading the Warrior Monk Retreat and other personal growth workshops, he serves as a trainer and consultant in leadership development and organizational change efforts. His greatest passion is witnessing the amazing lives of his three adult daughters and his new granddaughter, Esme.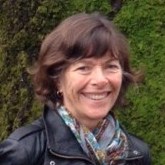 Jean became involved with Warrior Monk in 2000 and has served as staff for several retreats. Jean has spent much of working life guiding, facilitating and advocating complex issues amongst governments, interest groups and stakeholders, working towards constructive outcomes on behalf of communities. She served as a member of Canada's parliament for nearly twelve years. With this experience, Jean is firmly committed to working towards having a world where we take care of each other with loving compassion.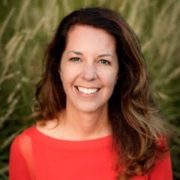 Dawn Angelo
Board Vice Chair
Dawn first discovered Warrior Monk in the spring of 2016. She found the experience unique from any other retreat or gathering she had attended in the past and now helps as a staff member. Dawn has served in CEO level leadership roles for the past 20 years in both established and emerging non-profit organizations. She is passionate about helping others create a more compassionate world.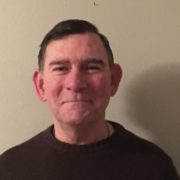 Ken Shalik
Board Treasurer
Ken attended his first Warrior Monk training in 1998. He since has staffed and attended The Art of Staying Awake in 2016. Ken has been involved on non-profit boards on and off since the early 90's, and has worked as a leader in Finance in Public Housing agencies since 1984. Ken has a passion to help others grow, and reach the potential of who they are.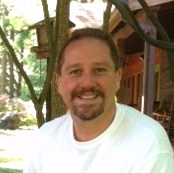 Harry Pepper
Board Secretary
Harry has been actively involved in staffing Warrior Monk and the Art of Staying Awake since his training in 2001. He is a psychologist in the nonprofit and private spaces, where he practices individual and group therapy, business consulting, leadership coaching, and conscious living education. He is an active musician and is passionate about creating meaningful safe space for individual and groups to courageously face their fears in order to maximize freedom and support individuals in creating the life they want for themselves.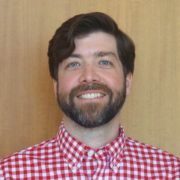 Chris Janak
Chair, Leadership, Staffing & Volunteer Development
Chris is a candid, direct and engaging problem solver with a passion for development. Chris brings a rich experience to the board from past and current roles in the federal government and energy companies in finance and human resources teams, as well as his leadership coaching business. Chris enjoys music and the outdoors and lives with his partner and two children in Seattle, Washington.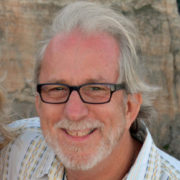 Lynn Shewmaker
Chair, Outreach
Lynn considers himself a life-long learner and student of balance. He brings humor and earnestness, global perspective and narrow focus, and a playful nature combined with determined efficacy. Lynn's current state embodies true balance between logic and intuition. After becoming a Warrior Monk in October of 2014, he is honored to be on the path with Awakening Life and curiously creating a more sustainable and compassionate world.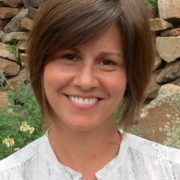 Michelle has been involved with Warrior Monk and Awakening Life since 2003. She co-facilitates Warrior Monk Retreats. She works in consulting and leadership development work and also focuses on developing programs to support indigenous peoples, women's empowerment work, and veterans. Michelle is married and a mom to one daughter. Her mission is to create a world where life is honored through practicing loving-kindness and acceptance.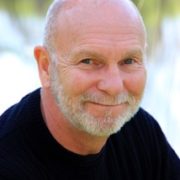 Bob has been involved with Warrior Monk and Awakening Life since 1999. He is a regular staff member and leader at Warrior Monk. He is a retired psychologist and firefighter. In his life he continues to enjoy fathering and grandfathering his family. Nurturing genuine personal relationships, and continuing to write and teach are a strong part of his mission in the world. It's important to Bob that he supports people's growth and healing, and he is especially passionate about the study of grief, death and dying.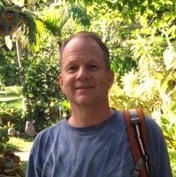 Michael has attended and staffed many Warrior Monk and Art of Staying Awake retreats. He retired 5 years ago from his longtime career as a pathologist and now spends his time with family (his wife has also attended several WMs), playing and coaching tennis, volunteering, writing poetry, traveling, etc. He is interested in serving and helping others create a life that they can feel is truly worth living.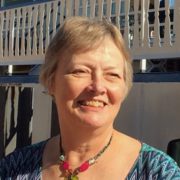 Kay is a strong believer in the potential for individual and social transformation, she aims to help expand the reach and range of Awakening Life programs and to change the nature of the debate on crime and justice. Retired from teaching Criminal Justice at Temple University, Kay serves as the outside liaison and think tank member for non-profit organizations focused on prison life experience and social justice. Recent world travels reflect that Kay is happily exploring as much of the world as she can, while focused on friends, loved ones and her many interests.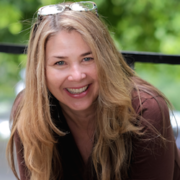 Heather has been involved with Warrior Monk since 2008. She has staffed Warrior Monk and completed the Art of Staying Awake program. In her life, she's a mom with two daughters, and holds a senior role at a technology company. She pulls teams together to complete their missions with heart, knowledge and consciousness, and enjoys putting technology to good use. She believes deeply in a world where girls voices are heard and celebrated.
As an educational 501(c)3 non-profit organization, we rely upon on the people we serve and those who care to contribute to our ability to care through our work.  Your donation is tax-deductible to the extent the law allows.